™
REVIEWS
Transforming Savings and Simplicity with OTTO: Join Our 11 Million Strong Community Today!
OTTO, the trailblazing leader in the insurance space, is revolutionizing the way you experience savings and financial security, bringing unparalleled value to its extensive and satisfied community of over 11 million customers. Our mission is clear: to empower you with comprehensive coverage while simplifying the complex world of insurance — all focused on searching and serving the most affordable rates.
This review article will tell you–
How does OTTO work?
Is OTTO safe to use?
Is OTTO worth using?
Is OTTO only for car insurance?
Does OTTO really care about their community?
What are real users saying about OTTO?
At the core of OTTO's ethos is an unwavering dedication to prioritize you – our valued community. We transcend the conventional role of an online tool; we become your advocates, your trusted companions on your journey to securing your savings. Whether you're seeking personalized advice from local agents or seeking coverage from esteemed nationwide carriers, OTTO consistently sets the gold standard for competitive rates and redefining industry norms.
How does OTTO work?
The magic of OTTO is in its seamless fusion of cutting-edge technology and years of industry expertise. Our fortified platform is your gateway to affordable quotes, backed by a robust network that seamlessly interacts with hundreds of insurance carriers across the United States. Envision the convenience of effortlessly comparing rates and coverage options from a spectrum of providers, all facilitated by our intuitive online tool. Say goodbye to the days of managing multiple websites, browser tabs – OTTO has masterfully streamlined this process for you.
Is OTTO safe to use?
However, the true hallmark of OTTO's prowess is our unwavering commitment to security and efficiency. Your unique profile information is treated with the utmost care, cultivating an environment of trust and confidence. Our sophisticated system works tirelessly to pair you with the most competitive rates, leveraging unparalleled speed and precision to consistently surpass your expectations. The array of personalized options we present is a testament to our dedication, meticulously considering all available deals and discounts that align with your unique circumstances.
Is OTTO worth using?
Pros
100% free to use
Get quotes instantly
Simple to navigate
Partnered with top insurance carriers
Offers quotes for auto, pet, home, and life insurance
Safe and secure
Cons
Could save you too much money
But words alone can't convey the full impact of OTTO's transformative abilities. Take a firsthand look into the OTTO experience. Visit OTTO and embark on a journey of savings and financial empowerment. We're excited to extend our expertise to you and your family, ensuring you secure top-tier rates and providing you with a distinctive saving advantage.
In a rapidly evolving world, OTTO stands firm as a beacon of reliability and innovation. As a recognized trailblazer, we're not content with maintaining the status quo – we are committed to continuously pushing the boundaries of what we can offer. With an unwavering focus on you, our community, we're here to rewrite the rules of the game and set new standards for transparency, simplicity, and savings.
Is OTTO only for car insurance?
No, that is one of the best things about OTTO.  They specializes in auto, home, life, pet, and commercial insurance. So in theory, they can be a one stop shop for anyone who drives, has a home, has a pet, and owns a business! You can use OTTO for all your insurance searches and needs — all while knowing you will be saving. All you need to do is fill out some basic information about yourself to ensure you are being aligned with the right plans based on your unique inputs. OTTO users will never have to put in their SSN or credit card information to use, as they are a free tool and can run their search for you with minimal personal information, name, address, phone number, etc. They always deliver the lowest rates with the most protection in mind for you.
Does OTTO really care about their community?
Yes, OTTO is known for always looking out for their loyal users by searching for the most affordable rates. Aside from that, they do giveaways to their community where they offer a chance to win FREE insurance for a full year. Stay current on these opportunties with OTTO by following them on social media!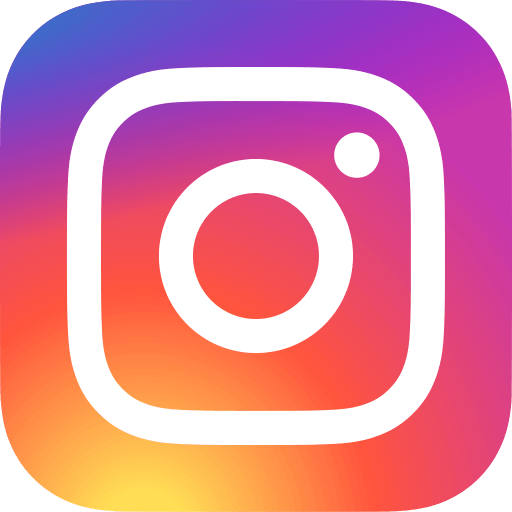 @otto.insurance
What are real users saying about OTTO?
OTTO worked for me. Was paying $160 a month, now paying $65 at another company with more insurance.
- Chris W.
Saved me $115 a month!
- Chy P.
I live in Florida and I saved $1700 yesterday… Today I spoke with my mortgage lender and everything was fine. Went from $4998 to $3336.
- Telmo S.
Yup… I just went from $156 a month down to $59 a month…
- Tony M.
I live in FL and just lowered mine, which doubled to $2400, back to $1412. It works!
- Todd L.
I tried it worked, saved $100 a month. Just when I gave up all hope, thank you so much IOU!
- Frank C.
Just saved over $600 every six months with a top insurance company. Thank you
- Christina S.
I just checked for my bf. The quote given is so much better than what he's paying right now. We may be switching insurance. thank you!
- Shannan E.
I am 74… Every time I had to deal with an insurance company it was a bid fight. I called OTTO and saved myself almost $2000…
- William B.
This is legit. They make it so much cheaper for us.
- David W.
OTTO is good they found me a good deal with an insurance company.
- Yashira R.
I just did it and save me $1000 bucks on mine… I live in Jax.
- Todd L.