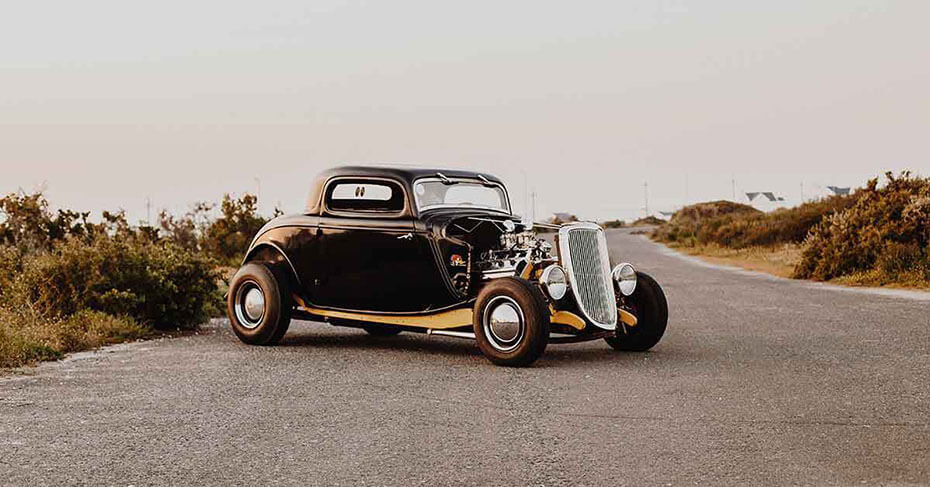 How to Transport a Classic Car in 5 Steps

by Maddi Butler
In the best of times, a long trip can be daunting and exhausting for any driver, no matter how much you love driving. Long trips can be even tougher when you're also trying to get your classic car from Point A to Point B. And if you're not just taking it for a pleasure drive, the logistics can be even tougher. If you're moving two states over, you may not be able to drive your car that distance!
So where does that leave you? Sometimes, the easiest answer is to have it transported, though this comes with risks of its own. However, there are a number of steps you can take to protect your investment and make sure your beloved car arrives safely at its destination.
Step 1: Find the right company.
The first and most important step is to do your research and find reputable companies. If you have friends or know other car enthusiasts who have shipped their cars, ask if there are companies they would recommend.
Step 2: Choose a trailer.
Deciding what kind of trailer you want your car in is the next step. Some companies offer open-air trailers, while others provide closed containers. Open trailers may leave your car vulnerable to debris and dust, but closed containers are typically more expensive.
Step 3: Make sure your car is covered.
Thoroughly read the company's insurance policy. While it may be an unlikely worst-case scenario, knowing your car is covered should anything happen to it will give you more peace of mind. Then, read over your own insurance policy. You'll want to make sure your vehicle will be protected during shipping. You'll also want to make sure you have backup coverage in case the shipping company's policy doesn't cover everything you need it to.
Step 4: Prepare your car for transport.
Get your car serviced or perform any necessary maintenance, which will help things go more smoothly. Once your car is in tip-top shape, carefully document your its condition. Photographic evidence can help you make sure you're fairly compensated if anything happens during transport.
Many companies require you to drain the fuel tank before shipping for safety reasons, so plan ahead of the big move. Remove any valuables from your car, which can help prevent theft during the process.
Step 5: Finalize your contract.
This should go for every contract you sign, but make sure to read and review your shipping contract before you sign it. Don't forget to keep a copy for your records.
Once the car arrives at its destination, always check it over for damage that didn't previously exist and make sure it wasn't harmed during transport.